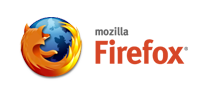 This site is best represented in Windows using the Firefox Internet browser. Click here to download.
Hello,
Welcome
to the site


of
Buizer Advies

sustainable agriculture and energy

Follow @buizeradvies
News
The following video clip for instance shows very nice
how the quality and yield of rice
easily can be improved :
System of Rice Intensification (SRI)
This is supported by the 'Better U Foundation' (BUF),
an initiative of actor Jim Carrey
in the context of the global food supply.
BUF was established in 2005 and supports sustainable innovations
which transform people's daily lives.
Phosphorus is essential for life and for the world food supply. And it is not replaceable. Phosphorus is also finite and can hit once, unless we handle it economical and regain it where possible.
Survey in the framework of Organicseeds.nl
Report survey and workshop (BioVak Zwolle):
"Local varieties; the right variety - location - grower concept"
Bertus Buizer & Kitty de Jager, December 2012
Breeding of crops, among other things led to increased production, more uniformity, mechanisation and "global" varieties with outstanding performance. At the same time we face al loss of biodiversity, increased pressure on the environment and higher levels of pests and diseases in our crops.

This leads to great opportunities for example for breeders to breed "local" next to their "global" varieties. Varieties developed in and for a specific region!! These will be better adapted to local conditions (soil, climate, etc.), better to grow in balance with their environment and therefore less polluting. A "local" variety, produced in his own region by organic growers, gives the region its own face. A "local" variety is also attractive to local consumers and strengthens the connections within the region.
From concept to reality:

The implementation of the concept raises some important questions:
• How do we fill in this beautiful picture and make it reality?
• How can this be achieved efficiently and with limited resources?
• How can we combine organic farming experience, new breeding techniques and knowledge, genetic resources and consumer's wishes?
• How can a grower determine which variety suits best in his situation?
• How can a breeder obtain data about his varieties under many varying conditions in different areas?

About all this, Kitty de Jager and Bertus Buizer exchanged ideas with growers, breeders and consumers. First this has been done by a survey, which was held in November and December 2011. Secondly, everyone could give their feedback during their workshop, during the BioVak, the 18th and 19th of January 2012 in Zwolle.
Results of the survey:

At the beginning of 2011 the survey had been send to both organic and conventional growers and breeders. They were asked to fill in some questions about the availability of varieties and their willingness to participate in trails.
Read more ....
Breeding Square Organicseeds.nl showed for a big number of crops the best varieties at BioVak 2011
On an attractive and convenient Breeding Square with a large number of companies, organized by Buizer Advies in collaboration with ICEM and Organicseeds.nl, many Dutch nurseries and traders in the plant sector have shown their varieties, which are of great importance to the national and international organic market.
Participants of the Breeding Square offered high-quality propagating material to visitors from home and abroad and work always to new varieties, which with regard to taste and quality meet the demands of modern consumers within and outside Europe and which comply well with organic growing conditions.
The Dutch nurseries and traders produce organic propagating material including the following crops:
Vegetables (covered and open cultivation): Leaf vegetables, tomatoes, sweet peppers, carrots, beetroots, cabbage crops, cucumbers, pumpkins
Arable crops: potatoes, sowing onions, set onions, shallots, garlic, cereals, grasses.
Medicinal herbs.
Fodder crops.
Green manuring crops.
Fruits: Apples, pears.
Soft fruit.
Parkland trees and avenue trees.
Shrubs.
Ornamental plants: Tulip bulbs, flowers, garden plants.
In the immediate vicinity of the Breeding Square there will be held several times during BioVak a workshop on the latest developments and results of nursing and breeding of organic propagating material. Also for the conventional sector these are important developments. Simultaneous translation for foreign visitors is planned.
Plan in your calendar for 18 and / or January 19, 2012 already a longer visit to BioVak'12 in Zwolle.
In 2010 we had also a Breeding Square at BioVak. See the flyer for the
Breeding Square at BioVak 2010
There is also a flyer in German, French, Spanish and Italian:
Zucht-Platz auf den BioVak 2010
Place de l'amélioration au BioVak 2010
Plaza de ennoblecimiento en BioVak 2010
Piazza della raffinazione al BioVak 2010
The office of Buizer Advies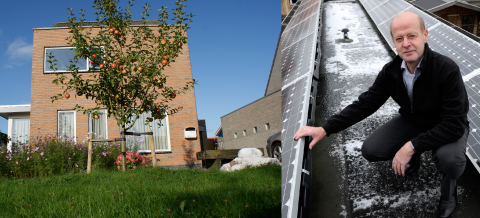 Projects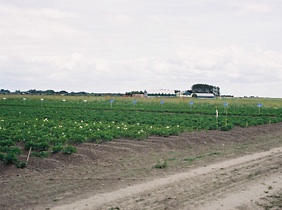 Twitter